Danielle had TONS of differientated items in her TpT store that would be great for younger elementary!
Introduction:
I teach kindergarten and this is my fourth year. I have also taught first grade
Best Tip for Management:
Stay positive. I have noticed that the more positive my attitude is, the better the kids are. Praise, praise, praise as much as possible. It's hard some days, but it makes such a difference.
Must Have School Supply:
Flair pens!
Blogs I follow (and you might want to as well ;)
Some of my favorites are:
http://www.ateenytinyteacher.com/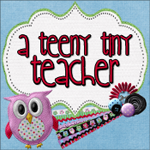 http://www.thefirstgradeparade.blogspot.com/
http://www.miss-kindergarten.com/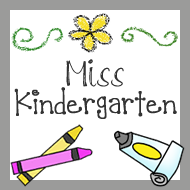 http://www.jenskinderkids.blogspot.com/
How to stay organized?
I try to have everything I need for the week ready on Monday. Then, I organize it in the order I'll need it in a file folder. For guided reading, I also have a set of plastic drawers and use one drawer for each group I see. And I label everything.
Stress Management Advice:
Take time for yourself. As a first year teacher, it's easy to be so wrapped in school that you burn out. It's easy for me to do that even now. But I really make it a point to schedule time for other things - zumba class, running, church, time with friends, etc. It helps me stay balanced at school.
Hmm...I think the best thing you can do is be prepared. Know what kind of school you're interviewing at and what their needs and areas of focus are. Check out their website or try to find someone who knows the school well and talk to them.


Advice for first year of Teaching:
You're not going to be perfect, but you're going to learn a lot. Every mistake is an opportunity to learn something new for the next time. Just keep going :)