February and Currently already?! When did this happen seriously?!
I'm linking up with Farley for the February Currently!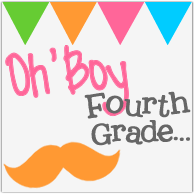 Mine is pretty straightforward. I got to spend an incredibly relaxing weekend with the fiance and need to get started back to work on graduate school stuff :( I am loving my classes so it isn't too bad!
It has been freezing and I am wanting some new skirts for spring anyone got any recommendations of places to look?
My ultimate pet peeve:
Well I'm a nerd, so when people wait till the last minute to do something....oh say for- maybe- group work.....or something like that then it makes me a little ticked.
Or they wait till the last minute to do something before leaving the house, which in turn would make them late.
Ahhhh...I do not like being late!
Enough ranting- check out the big sale TODAY!
I just finished by Kindergarten CCSS Quick Checks- check them out! Along with my others that are on sale today!!