First, I GOT AN AWARD! This is great and I owe a BIG thanks to Emmy at
Daydreams of a Student Teacher
! Go check her out, if you haven't already.
Rule 1: Link back to the blogger, who gave it to you (check)
Rule 2: I'm suppose to give this award to 15 bloggers, I'll try my best but I'm pretty sure quite a few of you have this already:
1. Sally from Fairy Dust Teaching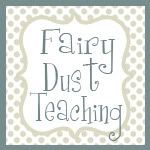 2. Keri At Teach, Play, Smile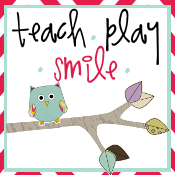 3. Ok...so I'm having lots of trouble finding blogs that have not received this award but if you want it....it is yours! (I'm blaming this on me being new....I really did look at quite a few blogs!!)
Rule 3: follow the person that gave this to you (check :)
So onto the management part of this post, my practicum teacher uses some sign language in her room to cut down on interruptions- how brilliant is that?
When the students are in centers or times they are working independently they use this sign if they want to use the bathroom:
and VOLIA!! no interruptions and she has to do is acknowledge them with a nod and they grab a pass and off they go! The way she uses it in the classroom is brilliant, plus no one comes to bother her during center time-which as you know can be quite an issue!
Do you have an sign language you use in your room? Does it help cut down on interruptions or distractions especially during centers?
Spring Break for me =) While I'm not doing anything super exciting, at least I'll be working on homework at home instead of at school (sadly- I have too many projects due when I return to just RELAX)